Photos taken with a Homer No. 1 on Agfa APX 100 (slit to 16 mm) and developed in HC 110. Scanned on a CanoScan FS 2710 and touched up in Photoshop 5.0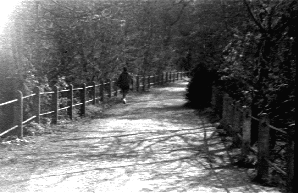 A jogger in Hampstead Heath.
The light leak in the upper LH corner is probably from the difficulty I had in loading home-slit film into this camera.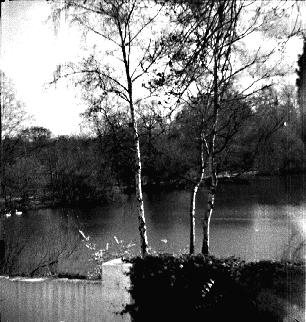 View from my desk, as I compose this web page.
(A pond in Hampstead Heath)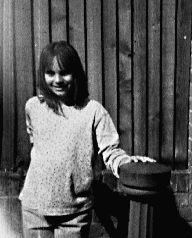 My daughter, and most patient model, Katy
This is a detail showing about 1/4 of the Homer No. 1 neg.
Notice light leak in lower LH corner.