Photos taken with a Mamiya Super 16 Model III on Agfa APX 100 slit to 16 mm, processed in HC 110. Scanned on a CanoScan FS 2710 and touched up in Photoshop 5.0. All photos taken with available light.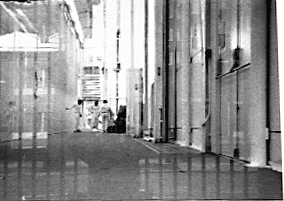 Cricket players at Lords.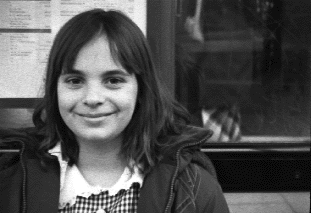 My daughter, Katy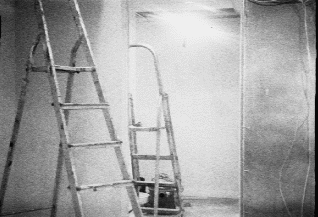 Ladders in a store at night.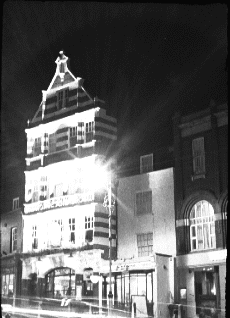 Night time shot of Heath Street.
Get a look at that bokeh! (I've always wanted to use that word!)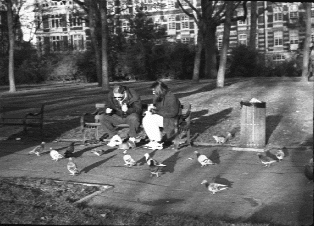 A couple feeding pigeons (and one hopeful squirrel!) near Regents Park.